We Are Excited To Offer A Number Of Workshops!
This free one-day event will emphasize walking safely and efficiently, to get the greatest health benefits and to increase independence. All are welcome for this free day of walking techniques, technologies, and expertise! Prizes to be won!

Date: Sunday September 26, 2021
Time: 10:00 am – 4:00 pm
Location: Park Pierre-Elliot-Trudeau, 6975 Mackle Road, Côte Saint-Luc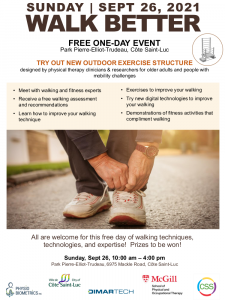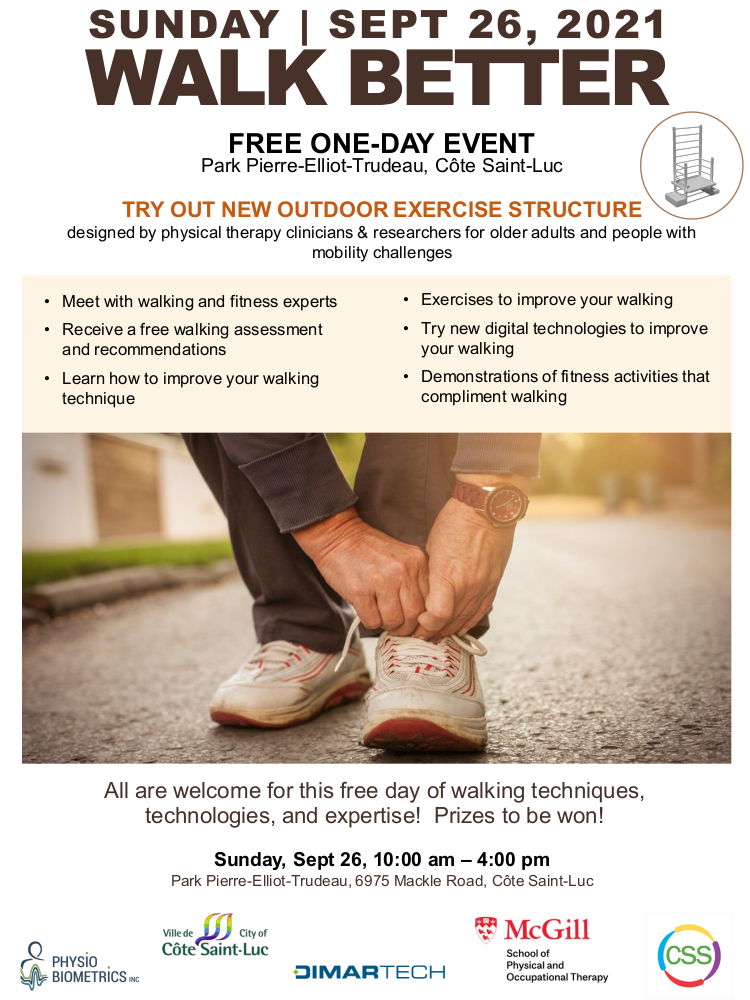 Thank you to all who attended the workshop!!
With over 200 people in attendance, our team was able to share walking expertise and gather feedback on the exercise structure, walking technologies and assessments, and fitness activities from those who dropped by.
"The whole team of researchers, clinicians, and fitness experts were occupied the entire time answering questions, leading workshops, and provided over 70 walking assessments. It was a super successful event!"