PhysioBiometrics
Pushing Boundaries
"Using Practical Solutions to Harness the Power of the Brain to Move Better, Faster, Longer, Stronger"
Latest News
Check back every once in a while 🙂
Walk-BEST while practicing social/physical distancing

Walk-BEST Workbook: This book is for anyone who needs to improve one or more aspects of walking: quality, quantity and enjoyment.
The Walk-BEST Workbook includes:
Self-assessment plan with pictures and step by step instructions on how to perform the assessment.
Set of exercises that match the walking element assessed with pictures.
Instructions for how to access an app that you can use on your phone or iPad.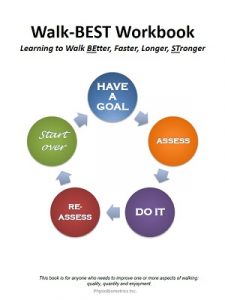 Chair-Based Exercise Programme
This video was created by health care professionals at Oxford-Brookes University.  It is especially suited for people with restricted mobility who can't get out an exercise.  Provided to Physiobiometrics by Dr. Helen Dawes