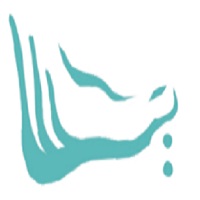 Data Privacy Policy
Last updated: September 26, 2022
This Privacy Policy describes Our policies and procedures on the collection, use and disclosure of Your information when You use the Heel2toe Step Analyzer Android Application.
Types of Data Collected
Personal Data
No data that can directly identify you is shared from your mobile device.
signup and login into the

Heel2toe Step Analyzer

Android Application .
Heel2toe Step Analyzer Activity Data Collected while Using the Application
Activity Data are collected automatically shared when using the  Application. This data includes: 
date and time of a collection
raw acceleraometer, gyroscope, and magnetomter data
step anaytics of the raw data
Tracking Technologies and Cookies
none. Location is used to locate Heel2Toe bluetooth devices
Use of Your Personal Data
We use your  Data With Your consent to:
Provide your health care professional with your activity data to help understand and improve your walking.

Develop algorithms to better understand

walking activity
Retention of Your Personal Data
We retain Your anonymized Activity Data to help develop algorithms to better understand walking activity. No personal information that can identify is retained.
Children's Privacy
We do not knowingly collect personally identifiable information from anyone under the age of 13. If You are a parent or guardian and You are aware that Your child has provided Us with Activity Data, please contact Us. If We become aware that We have collected Personal Data from anyone under the age of 13 without verification of parental consent, We take steps to remove that information from Our servers..
Changes to this Privacy Policy
We may update Our Privacy Policy from time to time. We will notify You of any changes by posting the new Privacy Policy on this page.
We will let You know via email and/or a prominent notice on Our Service, prior to the change becoming effective and update the "Last updated" date at the top of this Privacy Policy.
You are advised to review this Privacy Policy periodically for any changes. Changes to this Privacy Policy are effective when they are posted on this page.
Contact Us
If you have any questions about this Privacy Policy or wish to delete your data, you can contact us: